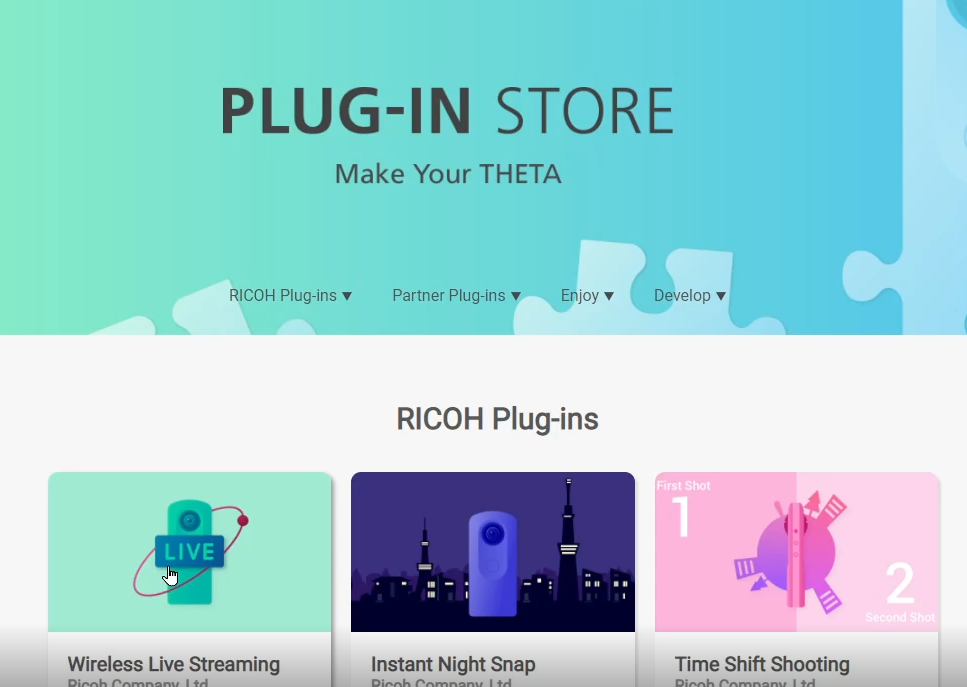 THETA Plug-in Overview
A RICOH THETA Plug-in is a small applications that run inside the camera. Plug-ins are downloaded from the RICOH THETA Plug-in store.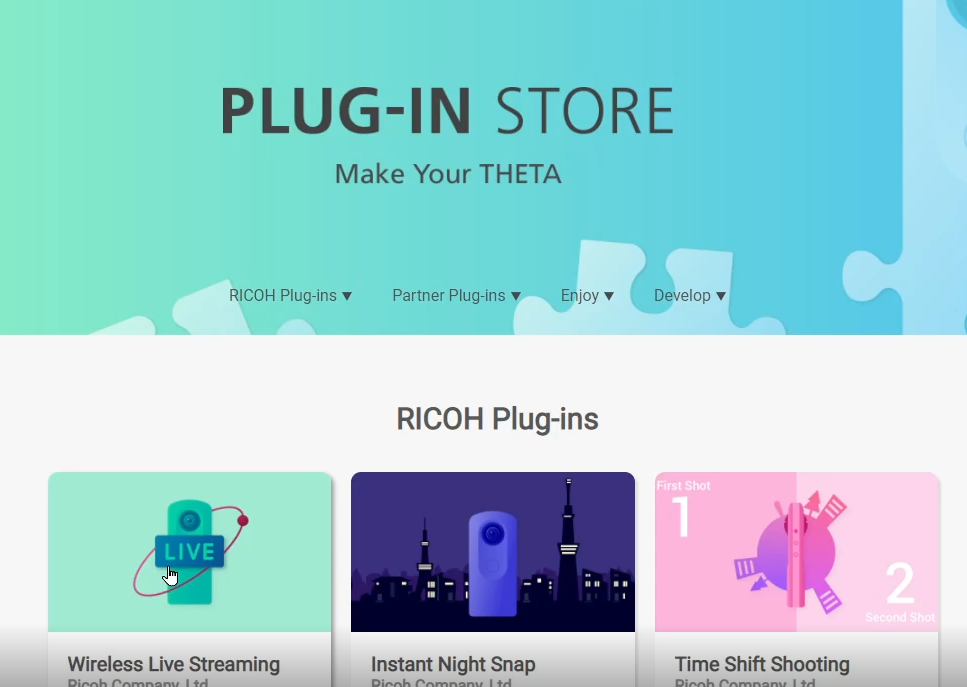 THETA Plug-in model support
Plug-ins work with the RICOH THETA Z1, RICOH THETA V, and RICOH THETA X models.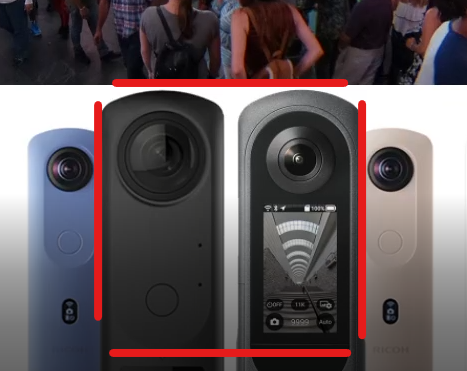 Free THETA Plug-ins and Plug-ins Requiring Paid Subscriptions
Some of the plug-ins are from RICOH. Other plug-ins are developed by third-party software companies.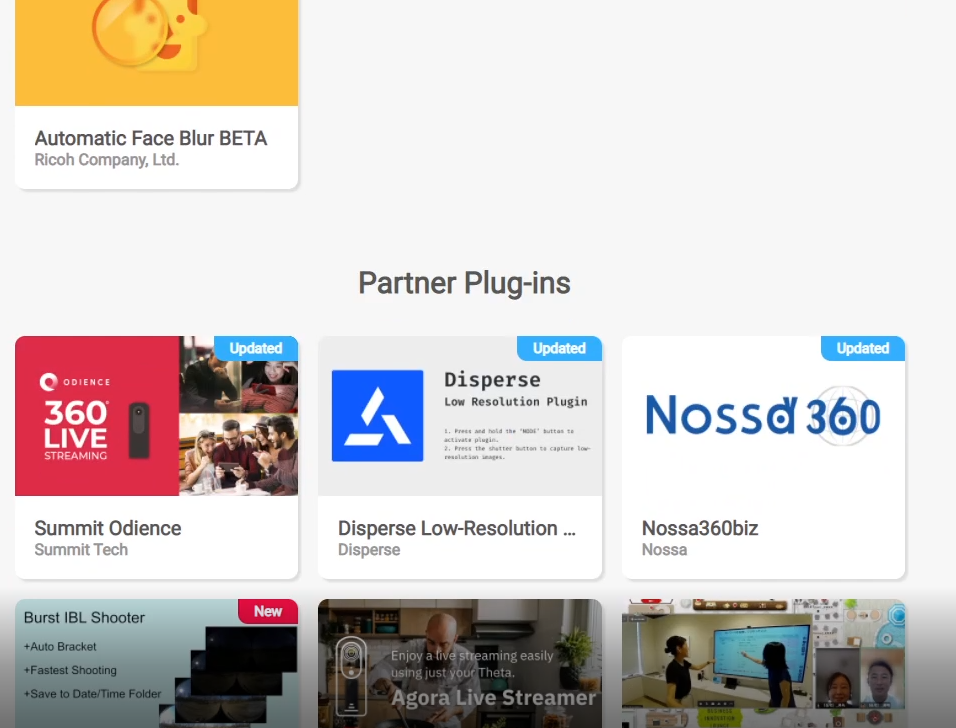 As there is a wide array of plug-ins. You should go to the plug-in store and check them out. Some of the plug-ins require a commercial service subscription. However, many plug-ins are free.
THETA Plug-in Installation
DualFisheye RAW from Ichi Hirota is one of the most popular free plug-ins.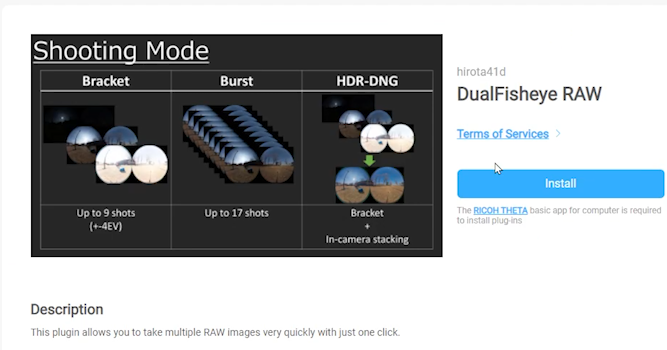 Press the "install" button on the plug-in store. You just have the RICOH THETA desktop app installed to complete the install. The RICOH THETA desktop app is free. Go to the download page to get it.
The application is called Basic app.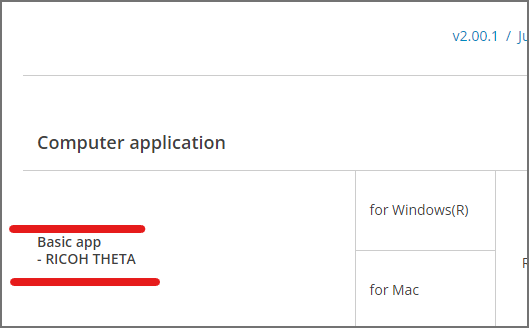 Once the RICOH THETA Basic app is installed, press the Install plug-in button.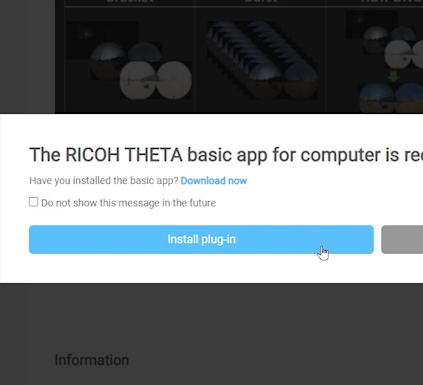 The camera must be connected to the computer with a USB cable.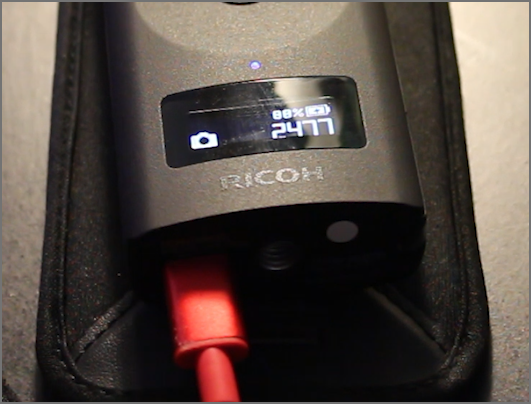 Once the plug-in is installed, go to Plug-in management.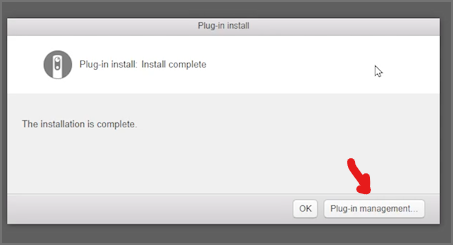 In the plug-in management interface, you can select which plug-ins are available to use.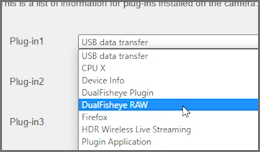 Select DualFisheye RAW. It will appear as Plug-in 1.
Press and hold the side mode button to put the camera into plug-in mode.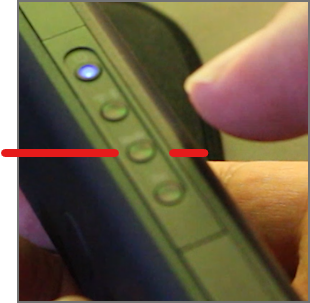 You can now select the plug-in with the shutter button.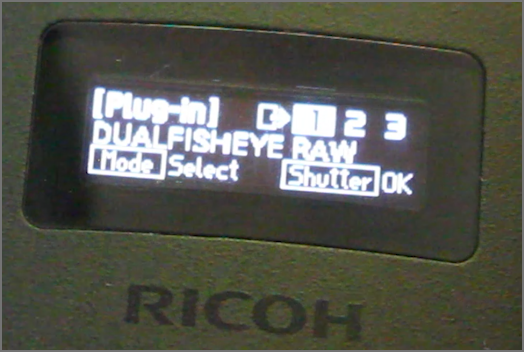 You can move between the three installed plug-ins using a short press of the mode button.
After pressing the shutter button, you will see a screen that is specific to the plug-in you are running.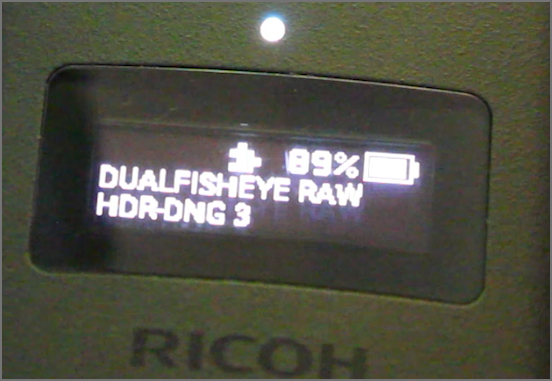 You can select different settings in the plug-in by pressing the side buttons on the camera body.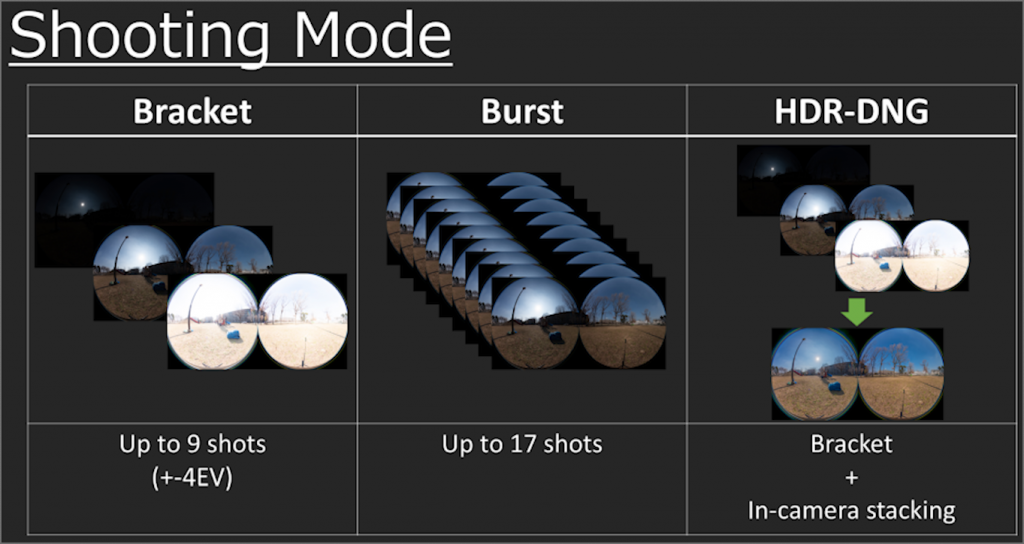 Directions for use of the plug-in is available on the plug-in store.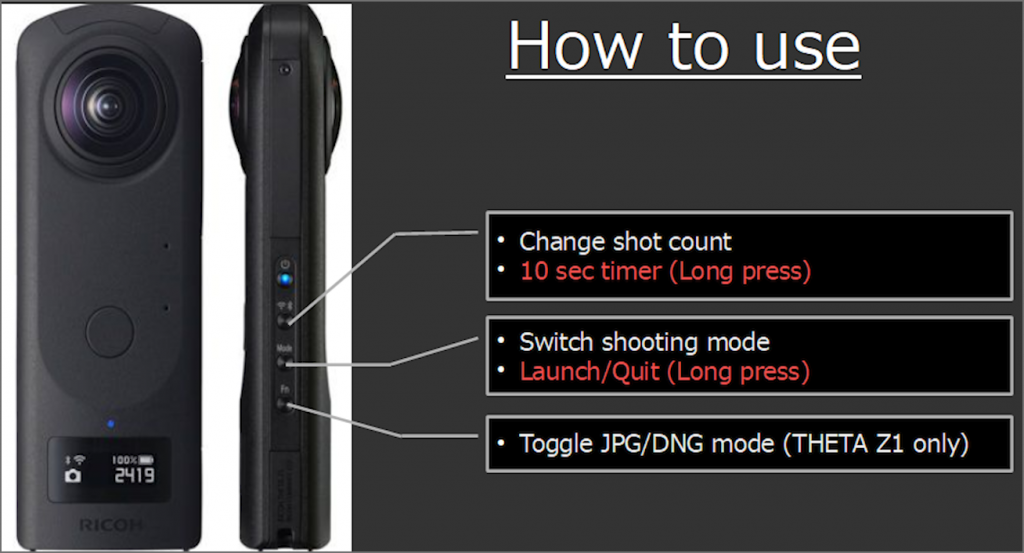 Developing THETA Plug-ins
Plug-in development is free. The camera runs a version of Android inside the camera. To start development, first join the free partner program.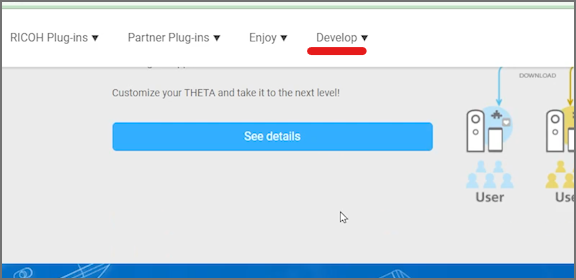 On the RICOH THETA Plug-in Partner Program page click on the Register now button.