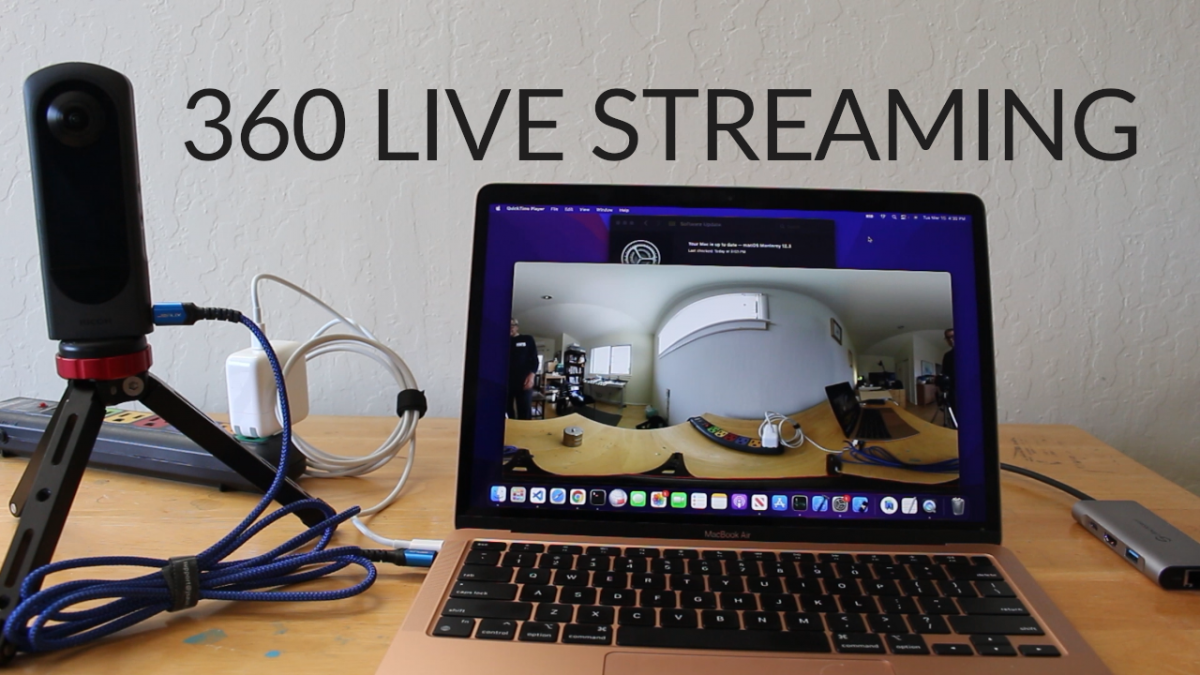 Live Stream 360 Video with macOS 12 Monterey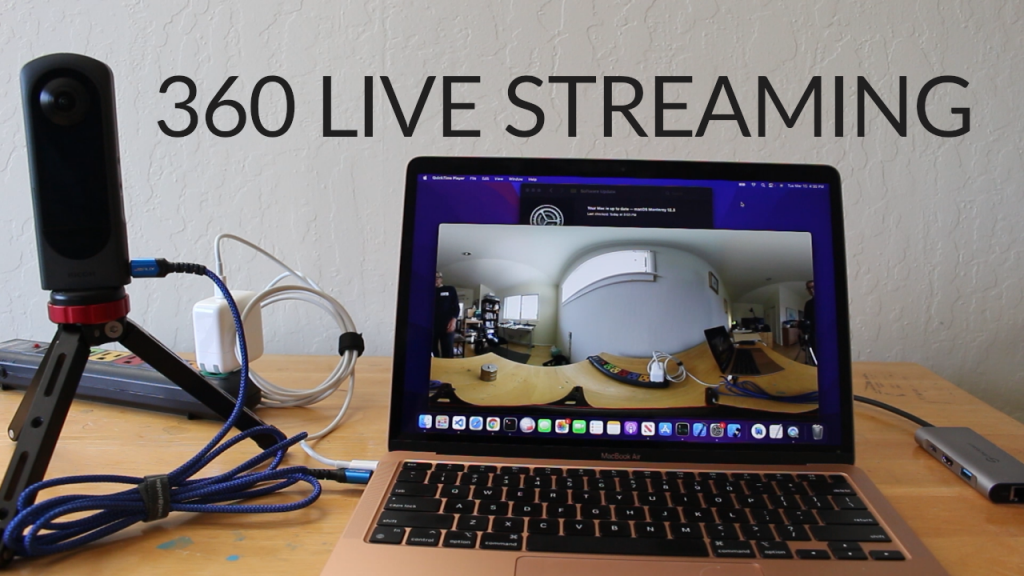 You can now stream 360 video in 4K from macOS Monterey 12.3. We've tested it on Apple silicon with an M1 MacBook Air. Resolution and latency are excellent. Set is easy once you upgrade to macOS 12.3.
Prior to the news macOS upgrade, the RICOH THETA cameras couldn't stream.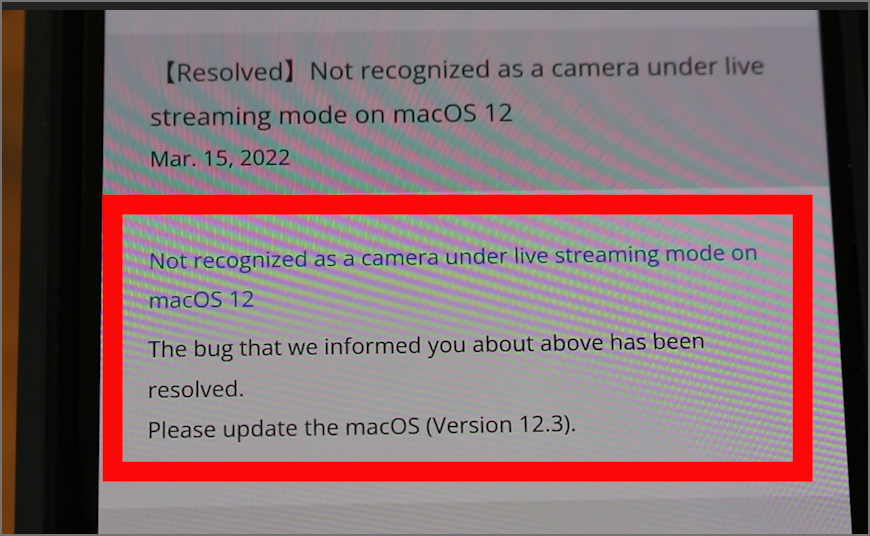 As shown in the video above, we can now stream using a direct USB-C to USB-C connection, just a single slim wire. We used the THETA X in our test, but this should work with the THETA V or the THETA Z1 as well. If you run into any problems, drop us a comment below.
The main tip is to upgrade to macOS 12.3.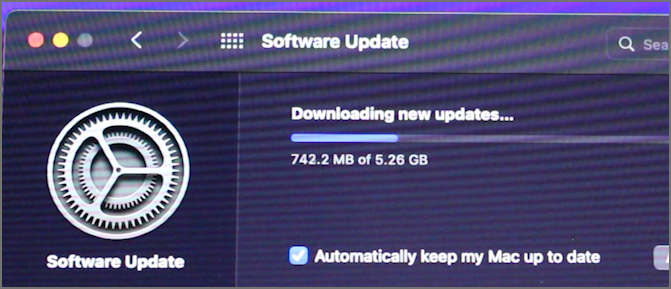 With the new 12.3 update installed, you can now select RICOH THETA X (or V or Z1) as a camera.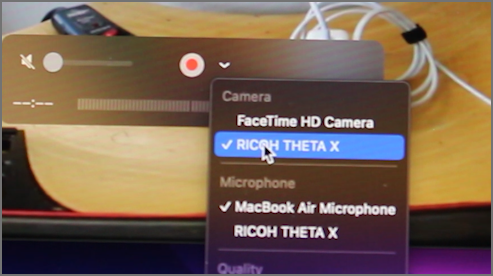 On OBS, the RICOH THETA can also be set as the Video Capture Device.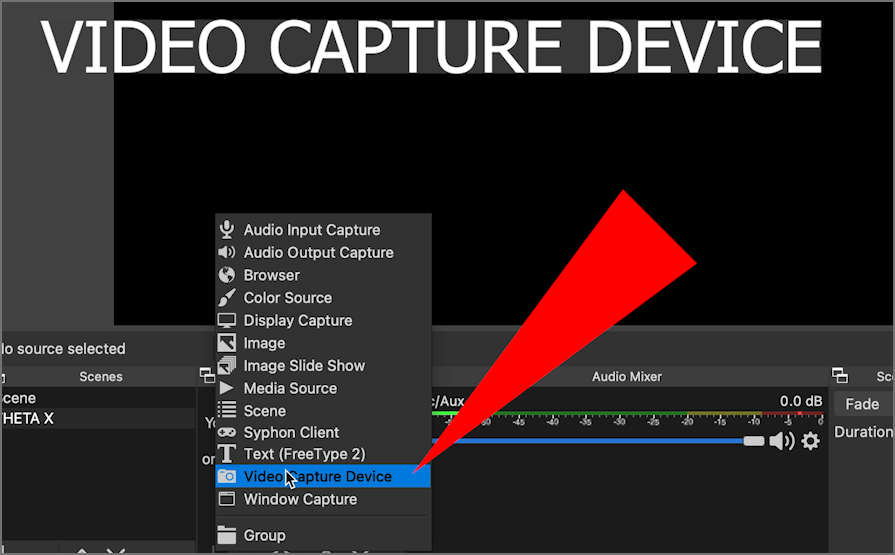 In the device configuration of OBS, you will now be able to select RICOH THETA X.

You will see a live stream in the setup window immediately.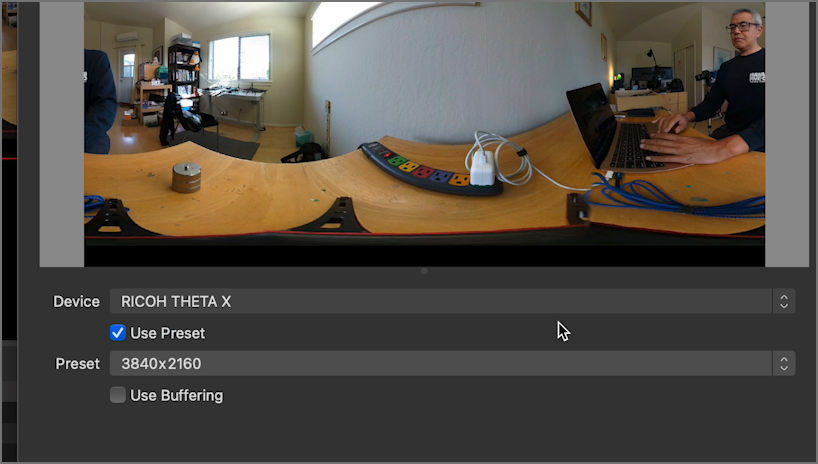 To get OBS to properly display the size of the RICOH THETA X live stream, right-click or ctrl-click on the source, then select Transform -> Fit to screen.