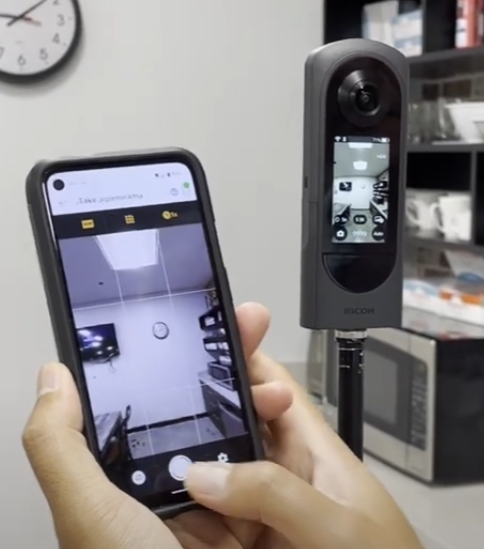 Zillow 3D Home App and RICOH THETA X
Based on a question on YouTube, I tested the Zillow 3D Home App with the RICOH THETA X. The two technologies work well together. I experienced no problems.
One question dealt with the auto-horizon correction of still images. The Zillow app handles this fine. The THETA X needs to be set into topBottomCorrection with the official mobile app. This is the default setting.
In the picture below, you can see that the RICOH THETA X is horizontal. In the Zillow 3D Home App, the image is automatically correct to be upright. The camera is taking a picture of my desktop tripod.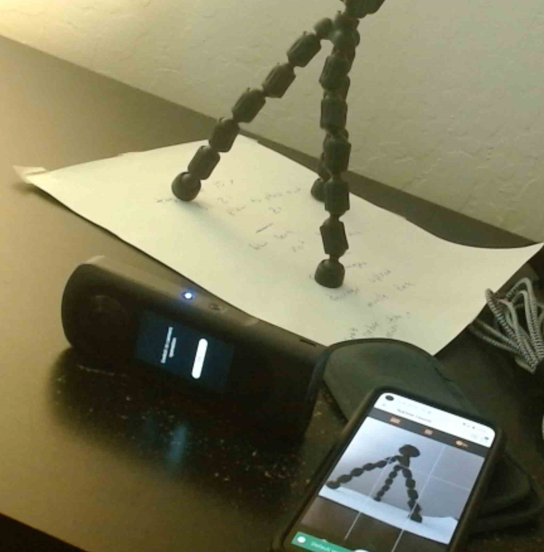 This video has more information on my tests.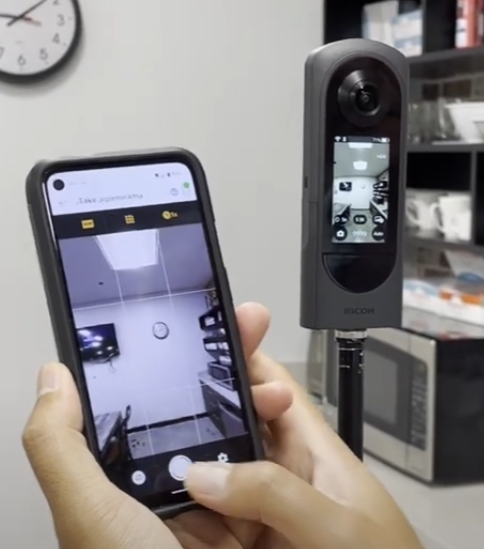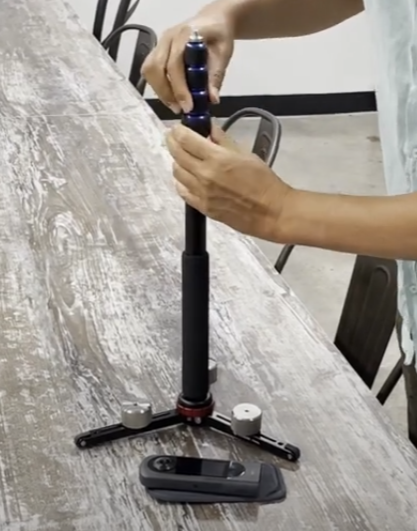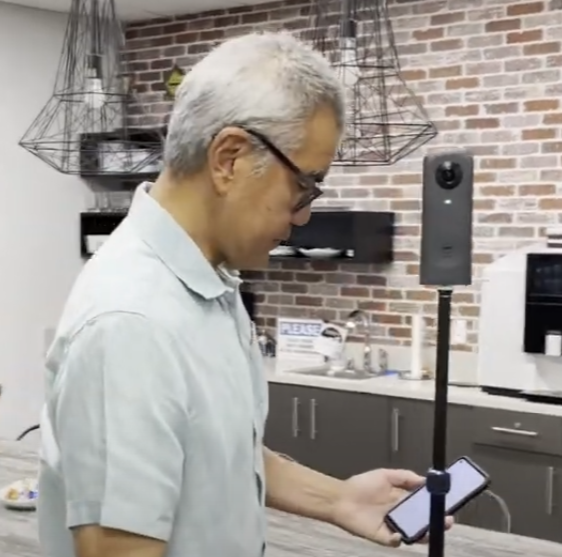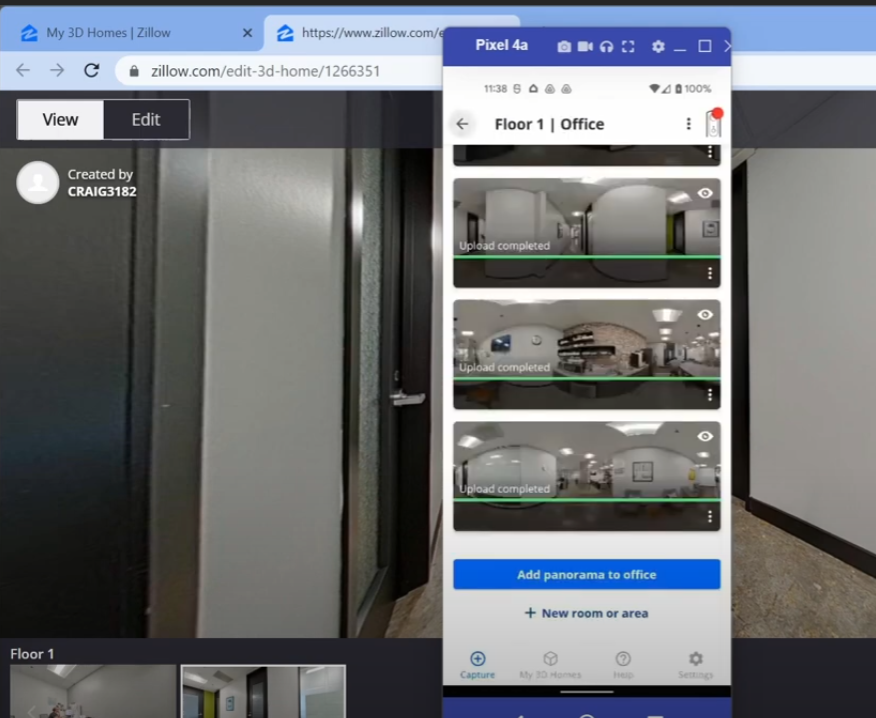 Easily link images together to build a comprehensive virtual tour of your home.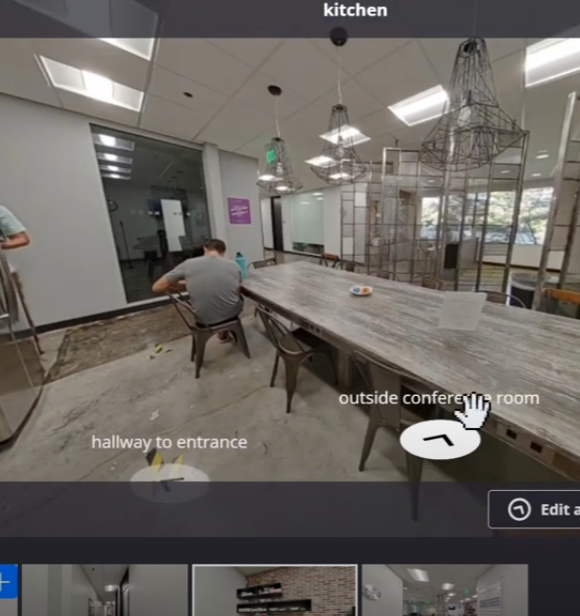 Conclusion
The Zillow 3D Home App works great with the RICOH THETA X. The 11K images of the X and HDR support makes it a great match for real estate. The Zillow 3D Home App is easy to use and connects automatically to the Zillow site for easy upload and tour creation. I was able to build a tour in 30 minutes in my first attempt. If you're new to 360 cameras, the process may take you longer. However, you should be able to create virtual tours for multiple houses on your first day of use.