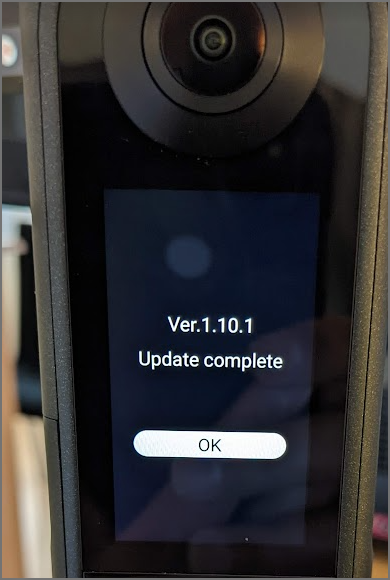 THETA X Firmware Upgrade to 1.10.1
RICOH recently released firmware 1.10.1 for the THETA X.
The official release notes from RICOH indicate these changes.
Added a 2K (1920×960)/30 fps live streaming mode resolution, allowing extended operation times.
Improved shutter time lag.
Playback has been amended so that when shooting still images with [Playback Orientation] set to [AI Auto], playback starts with the main subject detected by AI on the playback screen.
Fixed a bug where position information is only recorded for the first image taken when shooting continuous shots or using multi-bracket shooting, so that position information is recorded for all images.
Implemented minor improvements.
Bug fix
The "improved shutter time lag" refers to the time between the shutter button press and the camera taking a picture. The lag can cause problems when a person is taking a virtual tours and moves the monopod to the next position soon after pressing the shutter button. This can result in blurry images.
The AI Auto setting refers to the feature shown in this video.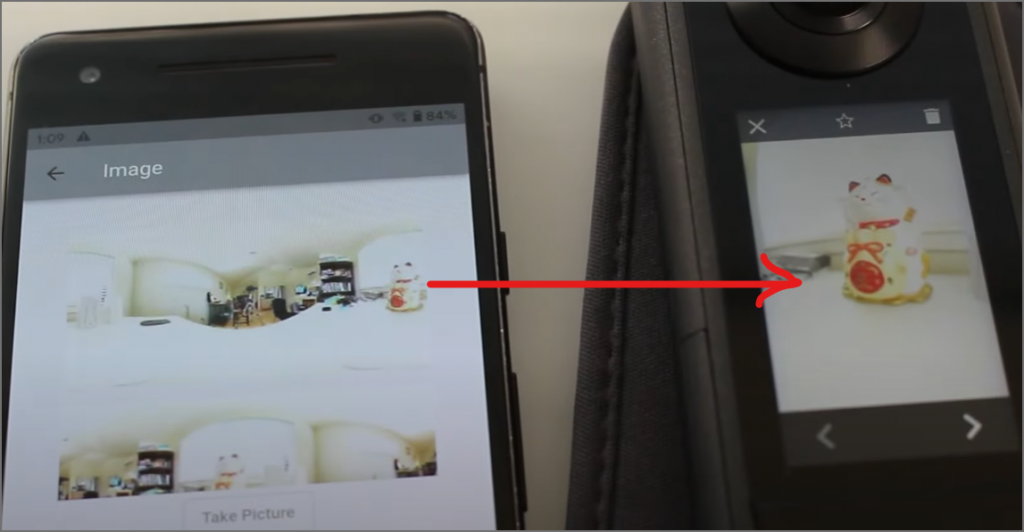 From my independent tests, one of the improvements is in how the 8K video API works. Previously, there were some limitations starting and stopping the 8K video with the API. Now, it appears to be working smoothly.
Updating the Firmware – Desktop Application Method
Download the Basic App.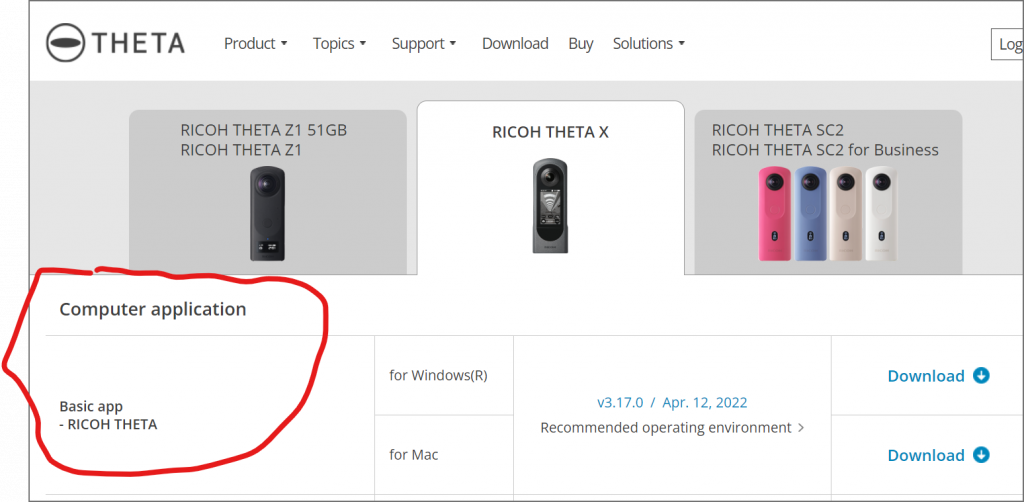 Connect camera to computer with USB C cable.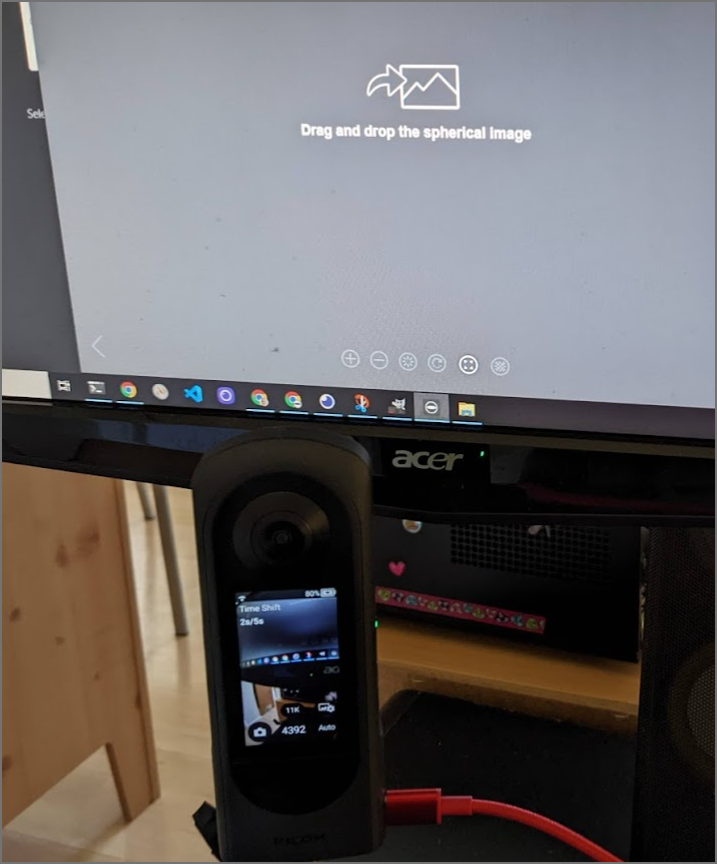 Under File, select Firmware Update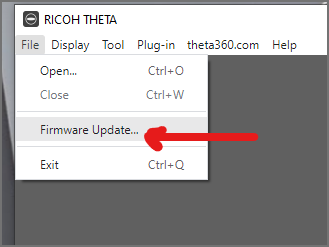 Confirm USB connection and camera battery charge, then click OK.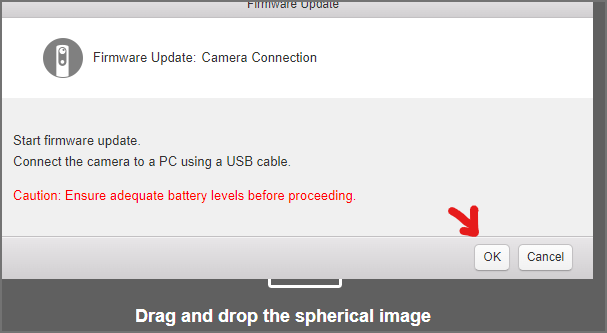 Confirm that you want to upgrade the firmware then, click OK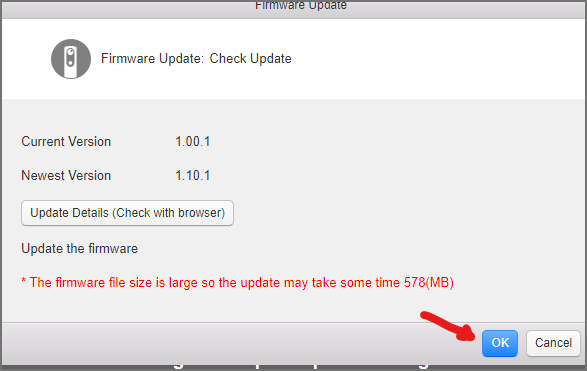 The application will automatically download the latest firmware.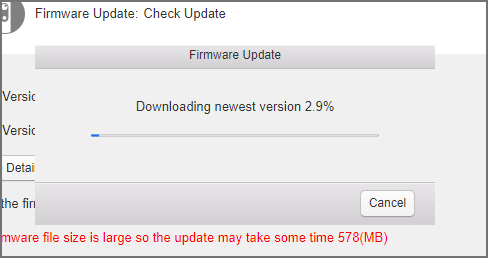 Application will let you know that the firmware update is done.

In my upgrade, the camera took several minutes to complete the upgrade after the application displayed the window above.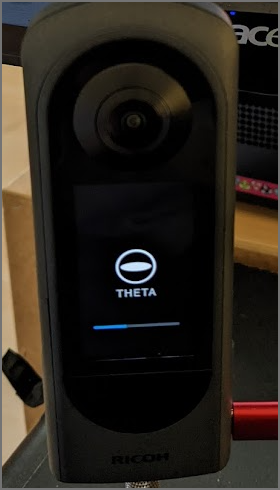 Eventually, the camera indicated that the update to version 1.10.1 completed.